What's coming to the neighborhood?
Community engagement, arts education, mental health resources & more!
OUR VISION
Community engagement is vital to maintaining positive mental health.
The River Community Center is designed to bring people together for encouragement and positive connections. We aim to create a space where friends of all ages can gather, learn, play, and grow. Through strategic partnerships with stakeholders in our community, we have a strong lineup of events, groups, classes, and workshops coming down the pipeline.
OUR PROGRAMS
The Community Center's first offering is this summer with The Cub Club, a youth theatre camp created and executed by 2¢ Lion Theatre Company.
2¢ Lion Theatre Co. is dedicated to creating equitable and accessible arts education programs. The Cub Club runs Thursdays in July and August, offering an alternative summer program for kiddos seeking specialized theatre lessons without the commitment or cost of a full-time summer camp.
Students pick and choose their desired subjects, with a "pay-what-you-can" option available upon registration. Scholarships are available for interested applicants.
LEARN MORE
REGISTER
CURRENT PROGRAMS & FUTURE PLANS
Big things are happening at the River Community Center. Here's what we have in the works:
ACTIVE PROGRAMS - REGISTER NOW
Story Time Adventure in our RIVER CAFE
No STORY-TIME in AUGUST.
Every Friday at 10:30 am
Click here to register for Adventurous Story Time

Parent Coffee Social / Resources / Meet & Greet
NO PARENT COFFEE SOCIAL DURING AUGUST.
Children Welcome (child care is NOT provided)
Fridays - 9:30 am - 10:30 am
Click here to register for Parent Coffee Social

Low Cost Yoga ($10/person)
ON HOLD DURING AUGUST.
Every Friday Morning
(volunteers needed)
Ask about our "Pay it Forward" program.
Click here to register for yoga
I'd like to VOLUNTEER
(Let us know if you want to volunteer or offer a class.)


Massage offer by a trusted Community Partner

Kate brings a lot of passion, experience & insight.
Kate graduated from Colorado school of healing arts in 2002.
She is yoga alliance certified & certified in Ashiatsu Barefoot Therapy.
She has been practicing for 20 years.
Click here to request more information and schedule a massage.
~~~~~~~~~~~~
Submit a Request for Counseling Information
~~~~~~~~~~~~
IN THE WORKS . . .
Adult writing classes
Study Guidance - Get help with homework
Art Class - taught by Rachael
Start date: tbd
Real-world education (building resumes, interview prep, life skills)
Recording studio for musicians, podcasts, and more
Community groups, events, and space for real connections
Click here if you are interested in Volunteering at the Community Center
SUPPORT OUR MISSION
Summer 2022 Launch Campaign
Thank you for your gift to the River Community Center. All proceeds go toward the center's present programming, as well as our plans for the future.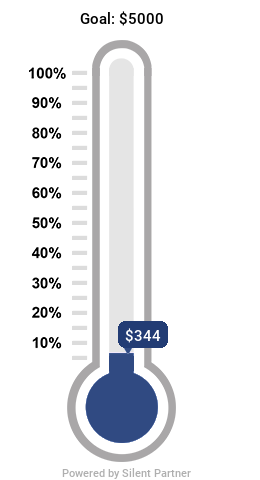 SUPPORT OUR MISSION
RIVER CAFE
Serving Coffee, Connections, & Positive Vibes
As of May 13th, we have launched our expanded coffee and flavored drink options menu. We hope the River Cafe is a place where you feel welcome and become known.